Love is Alive in Avondale and Beyond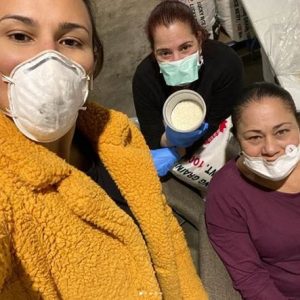 Ivette Menendez and Nilda Garcia have seen firsthand how acts of love can transform a community.
Since the COVID-19 pandemic began, Ivette, Community Connector with Advocate Health Care, and Nilda, Faith Community Nurse with Advocate, have been overwhelmed by the generosity and love shown by residents of Avondale, Logan Square, Humboldt Park, Belmont Cragin and other nearby communities in Chicago.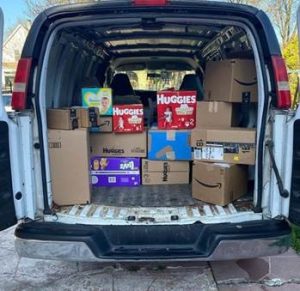 Donations of food, baby items, diapers, socks, clothing – and more – have helped those experiencing financial burden, food insecurity and other instabilities due to the pandemic.
Nilda says it has been inspiring to see the generosity shown by residents. "In Logan Square, people continue to show acts of love by designating donation boxes and placing them on their front porches," she said. "This allows community members to drop off items to help those impacted by the pandemic."
Volunteers have stepped up too.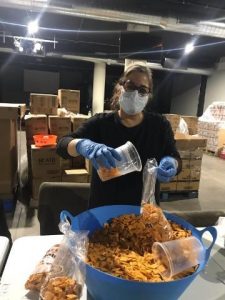 They assist Nilda and Ivette at the Loving Pantry, a pop-up food pantry established at Jehovah el Buen Pastor Evangelical Lutheran Church in Logan Square, in response to the pandemic.
In addition to providing food, Nilda and Ivette help residents by securing donated diapers, baby items, clothing and other essentials, and referring them to area agencies for utility and rent assistance, spiritual and social-emotional resources and other services.
Residents who have received help are giving back.
Ivette recalls talking to a woman who had never considered volunteering before the pandemic. "She said, 'But now that I see how people are being helped, I want to get involved,'" Ivette said. "People are coming out of their shells and are hopeful.  They want to share love.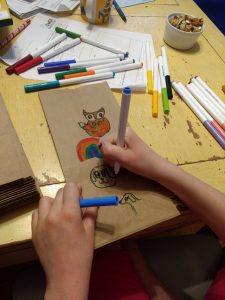 It's so amazing to experience that."
Nilda and Ivette admit their work can be overwhelming at times.
"As we help one family at a time, it makes me happy and it motivates me to do whatever I can for the next family," Ivette said. "It can be overwhelming because we want to save the world. We couldn't do it without our partners and volunteers."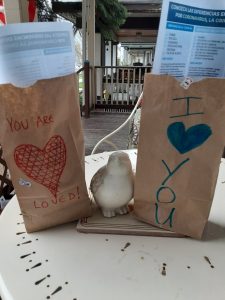 Even the youngest volunteers can make a difference, Nilda says. Children from the community recently got involved in the Community Dinners program, a meal program for those experiencing homelessness, by decorating bags for clients and filling them with socks, masks and toiletries.
"We are seeing acts of love by people who are full of love who want to support others," Ivette said. "The pandemic is bringing people together."
Avondale Faith and Health Collaborative
Ivette and Nilda serve through the Avondale Faith and Health Collaborative, a partnership of faith-rooted organizations and faith communities that have come together to improve the health and well-being of Avondale residents.
Community members and partners of the Avondale Faith and Health Collaborative established the Loving Pantry in response to the COVID-19 pandemic.  The pantry and other efforts to help those impacted by COVID-19 align with the Collaborative's goal of cultivating a loving and healthy community in which people can be healthy, safe and connected.
The Collaborative's efforts also support Advocate Aurora Health's community strategy, which includes prioritizing health equity and addressing social influencers of health, such as food security, housing and access to care.
Learn more about the work of Nilda, Ivette and the Avondale Faith and Health Collaborative by visiting their Instagram page:  love_in_avondale.