Meet Nilda and Ivette: Promoting the Health and Wellbeing of the Avondale Community
The Avondale Faith and Health Collaborative is a partnership of faith-rooted organizations and faith communities that have come together to improve the health and well-being of Avondale residents. Advocate Health Care will contribute a full-time faith community nurse and community connector to design, promote, support, and execute health and wellness programs designed to mitigate key health issues facing Avondale residents.
Nilda Garcia, Faith Community Nurse, Advocate Health Care

Nilda Garcia's role will include developing and supporting congregational health ministries, developing and coordinating health promotion programs and consulting with residents and faith leaders on health questions and issues.
Garcia has 28 years of experience as a nurse. She has served at Advocate Health Care since 2013 as a faith community nurse where she served at St. Sylvester Parish and New Hope Church, Chicago. Currently, she is serving at La Casa Del Carpintero/Carpenter House and Concordia Place and is building relationships in the Avondale community.
Prior to that, she has worked as a public health nurse and RN case manager for the Chicago Department of Public Health, a health educator and nurse consultant for Erie Family Health Center, and a program coordinator and nurse for Catholic Health Partners, Chicago. She is most passionate about serving women and children through lactation consulting and teaching caregivers' infant massage as a way of nurturing families. Garcia received her bachelor of science in nursing from Western Governors University.
"I look forward to exploring new resources in the community and cultivating relationships," Garcia said of her new role. "It will be rewarding to support and engage with family members and see positive outcomes in the community."
Ivette Menendez, Community Connector, Advocate Health Care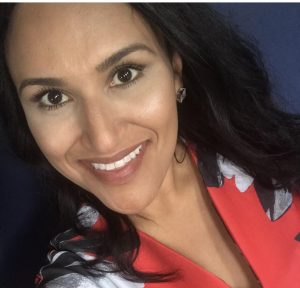 Ivette Menendez's passion for serving those in need began at age 16, when her father handed down his minivan to her so she and her friends could provide food to those experiencing homelessness. "Since then, my passion has been to serve not only the less fortunate but anyone who may have a physical or spiritual need," she said.
Menendez's role will include working closely with the Nilda Garcia to connect at-risk community members with resources. Menendez also will work with community members to address issues impacting community well-being, such as access to care, isolation/loneliness, economic stress and family conflict.
Menendez has worked at Advocate Health Care and other healthcare organizations since 2003, serving in such roles as patient services representative, medical biller and medical coder and auditor.
She serves her faith community, The Carpenter's House Church, Chicago, by leading the children's ministry, worship ministry and interior design ministry, and volunteering at the church's soup kitchen.
Menendez received her associate's degree in health information technology from DeVry University.
"Working for Advocate again is truly an answered prayer," she said. "…I look forward to helping people in the Avondale community and making their lives a bit easier by doing my best to help meet their needs."