Is Your Congregation a Healthy HotSpot?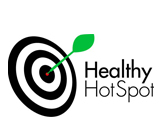 The places you live, work, learn, worship and play can affect your health. So, the more places that support you to live a healthier life, the better. That's where the Healthy HotSpot initiative comes in. Led by the Cook County Department of Public Health in collaboration with many partners, Healthy HotSpot aims to build healthy places in suburban Cook County through community partnerships.
A Healthy HotSpot is a place that connects us to nature, to healthy eating, to active living and to each other.
Your congregation may already qualify as a Healthy HotSpot!
If you are a Healthy HotSpot, you are taking action in each of these five areas:
Download the list of Healthy HotSpot criteria and examples of ways that you might take action.
If your house of worship or faith-based organization is a Healthy HotSpot:
Your congregation or faith-based organization name will be included on an interactive Healthy HotSpot map that shows all those organizations that have been designated as Healthy HotSpots;
You will receive a framed certificate naming your house of worship or organization as a Healthy HotSpot;
You will have access to exclusive opportunities for resourcing, networking and capacity building;
You will receive discounts for programs offered through the Center for Faith and Community Health Transformation.
Have YOU taken LEADERSHIP on healthy living in your faith community?
The Center would like to FEATURE your congregation in our monthly newsletter and on our website as a "Best Practice."
See stories of houses of worship and faith-based organizations that are taking creative and meaningful action to connect their members and communities to healthy living!