Faith communities: a natural setting for suicide prevention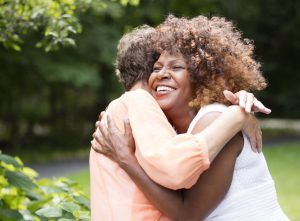 Faith communities can provide a natural setting for suicide prevention.
In fact, one of the protective factors against suicide is religiosity and a connection to a faith community, says  Dr. Munther Barakat, director of behavioral health at Aurora Behavioral Health Center in Wauwatosa, Wis. "Faith communities can provide a sense of belonging and a source of support during difficult times," he said.
Faith communities can get involved in Suicide Prevention Awareness Month by sharing resources from the CDC, National Alliance on Mental Health, and American Foundation for Suicide Prevention on suicide warning signs.
Warning signs can differ between adults and children. For example, children and adolescents often externalize their symptoms. "They may act out or there might be some opposition and resistance," Dr. Barakat says. "And the symptoms will happen abruptly. A lot of time, when there is a change in behavior, it's pretty evident they are not acting the same. It's going to be something you notice as being different about that person."
Experiencing a loss is one of the risk factors for suicide. Faith leaders and congregants can check in on those who have experienced the death of a loved one, divorce, separation, or the inability to do an activity that was once part of their personality or self-concept. "Look for changes in eating habits, sleep and self-care, which can be warning signs," Dr. Barakat says.
Helping someone in crisis
"Oftentimes, people may feel ill-equipped to help someone in crisis," Dr. Barakat says. "They may think they need to have a magical statement that will fix things, but oftentimes people just need someone who will listen to them in that moment."
"You should stay with them because it gives you an opportunity to walk with them to the emergency room if needed," he says. "You can normalize their feelings and emotions by saying, 'We all have ups and downs and there are times when we have to get help.'"
Don't be afraid to ask directly, "Are you having thoughts about hurting yourself?" or "Are you thinking about killing yourself?"
"It's okay to ask those questions. You won't put ideas in their head," Dr. Barakat adds.
Raising awareness and de-stigmatizing suicide
Faith communities can offer a wide range educational programs, special events, and discussion groups to help raise awareness of suicide.
For example, synagogues can design a Mental Health (Shabbat) program with help from The Blue Dove Foundation, using No Shame On U Resources.
Mosques can use suicide prevention and intervention resources available through The Family & Youth Institute.
Faith communities can invite health professionals to speak to their congregation about suicide prevention and implement suicide-prevention campaigns and special events through #BeThe1To or Faith.Hope.Life.
Activities, like these, can help de-stigmatize the topic of suicide and mental health in general.
"We should equate mental health with physical health," Dr. Barakat says. "People can be proactive in caring for their mental health, just as they can for their physical well-being, whether it's through exercising or eating well. You also can engage in mental health activities to help you become stronger."
"We want to make sure people don't see mental illness as something you can control and get over," he adds. "You don't tell somebody to get over a broken ankle. They must heal from it. Just having that understanding and equating the two is important."
If you are thinking about suicide or are worried about a friend or loved one, call:
The National Suicide Prevention Lifeline: 800-273-TALK (8255)
The NAMI HelpLine: 1-800-950-NAMI (6264), Monday through Friday, 10:00 a.m.-6:00 p.m. ET.
The NAMI Crisis Text Line: Text NAMI to 741-741.
Call 911 and request a responder with prevention training to help de-escalate a situation