Khalil Center provides culturally competent and spiritually integrated care for Muslim Americans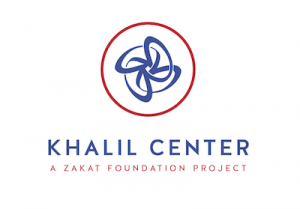 Khalil Center is a psychological and spiritual wellness center pioneering the application of traditional Islamic spiritual healing methods to modern clinical psychology.
Located in Lombard, IL, Khalil Center meets the needs of Chicago area Muslims, many of whom say Islamically integrated services by a provider who shares religious values is extremely important, according to Khalil Center research.
Khalil Center has other locations in California (Bay Area, Southern California), New York, and Toronto. It is currently the largest provider of Muslim mental health in North America. Furthermore, Khalil Center has academic, research, and other related collaborations with institutes from Turkey and Pakistan.
Khalil Center offers an array of services:
counseling and therapy services, psychiatric services, psychological and cognitive assessments, pre-marital coaching, a crisis helpline and more.
educational opportunities: online courses, seminars and workshops, support groups, and research.
training opportunities: internships, externships, Muslim Mental Health Training, teacher training series, Traditional Islamically Integrated Psychotherapy and workshops.
Khalil Center's name is inspired by the Arabic word, Khalil, which means "a very close and dear companion."
The word captures what Khalil Center is all about: "…to form close connections with the ones who seek our assistance, having a sincere desire for the betterment of our companions in faith and humanity," according to its website.
"…we believe that it is our duty to show concern, intervene, empathize and safeguard the individuals in our community from suffering (prevention) with deep compassion."
Khalil Center aims to:
Provide an accepting and nurturing environment and holistic care that acknowledges the historical experiences of individuals, present environment and facets of their personality and personal values that has shaped who they are today.
Strengthen communities, as this is the outer layer of the system and setting in which individuals have come from and will have to return to despite their personal progress and growth.
Instill spirituality – A part of human existence that is commonly neglected in mainstream psychology.
Recognize culture which is not limited to ethnicity, religious background or race. Rather, culture encapsulates the environment in which the individuals have been raised in and those set of practices, values and beliefs that they have internalized on account of that interaction between the individual and environment. Khalil Center is interested and invested in uncovering and helping clients identify their personal culture and how they integrate this as a part of who they are in the present.
To learn more about Khalil Center demographics, clinical data, progress and more, click here.