'It's an awesome way to get my day started.'
Thank you, Lashondria Purnell, Faith Community Nurse with Advocate Aurora Health, for leading a prayer line.  Hear how it has had a positive impact on Eva, one of the participants: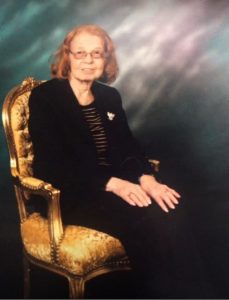 When I think of what the prayer line means to me, I think of the scripture Matthew 18:20,
For where two or three are gathered together in my name, there am I in the midst of them.
Prayer is a solemn request for help or expression of thanks addressed to God. It is where we talk and have a conversation with God.
Being on the prayer with Shonie allows us to fellowship with one another.
She starts out asking someone to open with a prayer. She then reads a story relating to God, helping someone, being saved or being a Christian. The stories are always so interesting and I enjoy everyone of them. We discuss or make comments relating to the stories.
She will ask for testimonies and sometimes there are many. This is where we share our lives, thoughts, joys, praise reports and difficulties. Afterwards she will ask for prayer request and again at times there are many. She ask for the names of the people she will pray for. She mentions them one by one as she prays for their special needs.
Her prayers are always inspiring, uplifting and helpful for what is going on in our world today. At times the prayers will get very emotional for most of us if not all of us.
This prayer line keeps us connected during this pandemic season. We've gotten to know each other by name and voice.
The prayer line helps keep me grounded and disciplined. It's an awesome way to get my day started.
I look forward to dialing in to this prayer line.