'If you could lighten the load for one person, what a difference you've made.'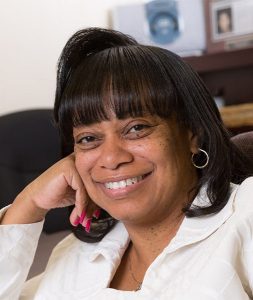 When a young woman experienced a mental health crisis during choir practice recently, Geri Jones knew what to do.
Geri, First Lady of St. Titus One Missionary Baptist Church, Chicago, immediately stopped choir practice. And over the next hour-and-a-half, she and the other choir members surrounded the woman, listened to her, and encouraged her as she shared her struggles.
Geri credits her quick response to the Listen. Love. Connect. mental health training series she had completed just four days before.
"I don't know how I would have responded if it hadn't been for the training," Geri said. "I might have told her, 'We could talk tomorrow,' but I told myself I wasn't going to cut her off short. Nothing else mattered more than listening to her in that moment."
Advocate Aurora Faith and Health Partnerships offers the Listen. Love. Connect. training series, which is designed to equip clergy and lay leaders to walk alongside congregants living with mental illness and substance use disorders.
The training meets a vital need – as congregants and community members oftentimes turn to clergy and lay leaders before seeking care from a mental health provider.
"The training series is critical because more and more people experiencing a mental health crisis are coming to our churches," Geri said. "Congregations should be better prepared to help. If they need the assistance, God expects us to be there for them and help them in any way possible."
Since receiving support, the woman is doing better, Geri said. "It was like a weight was lifted off her shoulders. It was all because we listened, walked beside her, and let her know she was not alone."
"All it takes is one person to show they care," Geri added. "It makes all the difference. If you could lighten the load for one person, what a difference you've made."