Finding Hope After Trauma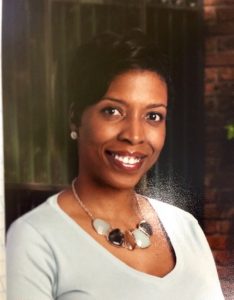 After a group of youth carjacked her at gunpoint last July, Alyssa Blanchard was so traumatized, she feared going outside, even to pick up a package from her front porch.
"For a long time, it was difficult to be around children who weren't related to me," said Alyssa, a teacher and native of Chicago's Southeast Side. "I wouldn't leave my home. I felt violated and alone."
But Alyssa would find hope, thanks to the police officers from the Chicago Police Department 4th District who continued to check on her, and the caring individuals she would meet over the coming months.
Among them: Lashondria "Shonie" Purnell, a trauma crisis counselor and faith community nurse with Advocate Aurora Health, who showed up at Alyssa's doorstep after the carjacking. "When I first met Shonie, she was very kind, Alyssa recalled. "When a police officer asked me to identify the juveniles, I had a panic attack, but Shonie kept me calm."
Shonie introduced Alyssa to a prayer support line and a virtual resiliency program, sponsored by Advocate Aurora Health, that she facilitates.
"I knew I needed to try the groups," Alyssa said. "Oftentimes, we are expected to 'get on with it' after experiencing trauma. The resiliency class was extremely helpful in helping me get my feelings out and process what happened."
"I have met some great people," she added. "Even though I have never met them face to face, I know them. I never would have met them if it hadn't been for what happened. I have a new support group, in addition to my family and friends."
As part of her healing process, Alyssa spoke to a group of children in a youth crime deterrence program about the impact the carjacking had on her. "By sharing my story, I hope they can make better choices for themselves and have a positive future," Alyssa said.
Before participating in the prayer line and resiliency group, Alyssa had a hard time eating and sleeping. "I was not in a good place," she said. "But now, I realize God gave me something I never knew I needed, and that God is looking out for me."