Cindy Novak Joins Advocate Aurora Health as Faith and Health Communications Coordinator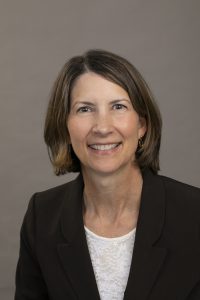 Cindy will provide communications support for Advocate Aurora Faith and Health Partnerships, Faith Community Nurse program, and the Center for Faith and Community Health Transformation.  She has 25 years of experience in the communications field, having most recently served as communications coordinator at Our Saviour's Lutheran Church, Naperville, IL. Prior to that, Novak worked in public relations roles for Marklund Charities, Bloomingdale, IL, and The Salvation Army Midland Division, St. Louis.
Novak has served as a freelance writer for a wide range of non-profit organizations, including the Evangelical Lutheran Church in America; BJC Health System, St. Louis; Lutheran Social Services of Illinois, Stephen Ministry and the St. Louis Post-Dispatch. She has received several awards from the Associated Church Press for articles she has written for The Lutheran magazine.
Novak received her master's degree in media communications, with an emphasis in media writing, from Webster University, St. Louis. She serves on the Communications Ministry Team for Our Saviour's.
"I have a passion for my work as a communicator," Novak said. "It's especially rewarding when stories raise awareness of programs and issues, give voice to others, and inspire readers to make a difference."
"I look forward to spreading the word on how Advocate Aurora Health and its faith and health partners are making a positive impact on the communities they serve."