Meet Shonie and Luz, who serve through South Chicago Loving and Healthy Community Collaborative
The South Chicago Loving and Healthy Community Collaborative— a partnership between Advocate Health Care, Claretian Associates and faith-rooted partners—will offer the resources of an Advocate Faith Community Nurse and Community Connector to help carry out its mission to "Cultivate a loving and healthy community in which people can be healthy, safe and connected."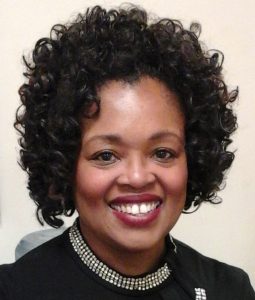 Lashondria Purnell, Faith Community Nurse, Advocate Health Care
Lashondria Purnell, affectionately known as "Shonie," has 30 years of experience as a nurse in various genres, such as pediatrics, hospice, home health and chronic disease care and management.
Purnell has served Advocate Health Care since 2015 as a home health infusion nurse and, more recently, as a faith community nurse.
She also has served as a medical missionary nurse in Senegal West Africa and the North and South regions of Haiti. Purnell's missionary work has included providing clinical services to pediatric patients, setting up mobile clinics, establishing wound care centers and providing wound-care training for healthcare professionals. Purnell continues to serve as a medical missionary today.
Purnell received her degree in nursing from Indiana Wesleyan University. She also has completed training courses in trauma recovery, inner healing, emotional integration, mental health first aid and social and emotional intelligence.
Purnell relishes her role as a faith community nurse, a vocation she describes as a "a holistic approach to nursing."
"Being a faith community nurse allows me to integrate my love for nursing and God in creative ways," Purnell said. "Every component of who I am is found in this role."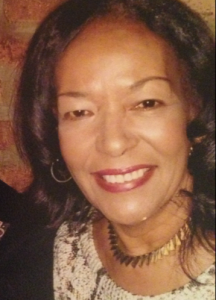 Luz Sanchez, Community Connector, Advocate Health Care
Luz Sanchez has more than 30 years of experience working as a social worker and community organizer, having most recently served at Claretian Associates, a community development group that provides affordable and safe housing to South Chicago residents.
At Claretian, Sanchez served as a community organizer and program manager assistant. She built relationships with residents, schools, local business and non-profit organizations, and participated in community meetings, forums and public events.
Prior to that, Sanchez served at Family Rescue, a non-profit that provides comprehensive support services and shelter to victims of domestic violence. At Family Rescue, Sanchez served as a social worker, providing advocacy for domestic violence victims and leading counseling and support group sessions.
Sanchez is a native of South Chicago, a community she describes as "vibrant and rich in different cultures." Bilingual in English and Spanish, Sanchez looks forward to working with residents throughout the region and connecting them to resources and services at local churches, schools, social service agencies and other non-profit organizations.