At the Intersection of Jubilation and Lament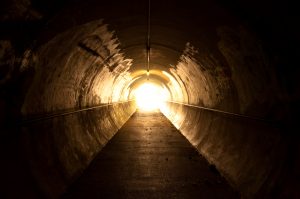 By: Lori Kaufmann, chaplain educator with Advocate Aurora Health
In one sense with everything reopening and people enjoying reconnecting and doing some of the things they haven't been able to do…it has felt a bit jubilant.
Yet during the months of COVID, there has been a great deal of loss.
The question we face now is, "How can we be jubilant, yet hold space for people as they come to terms with personal losses and communal changes?"
Lament is one of the ways we can hold space for one another to grieve.
It is a time when we can join others in their grief and sadness. In times of lament we want to feel the deep feelings, staying present to the difficulties in the here and now without jumping to answers, quick fixes and what is next.
As spiritual people, we look to various religious traditions recognizing that we need to go through the difficulties to get to the other side. The phoenix rises from the ashes, the resurrection comes after the death. What the other side will be will emerge.