Addressing African American Infant Mortality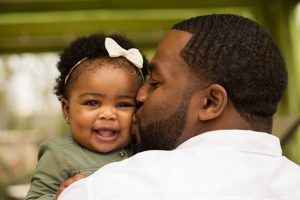 Celebrating a baby's birth can be a joyous time for a family. But the celebration can end too soon when a baby doesn't live to see his first birthday.
The rate of infant mortality for America's Black babies is more than twice the rate of white babies. In addition, Black babies are more than three times as likely to die from complications related to low birthweight, compared to white babies in the U.S.
Causes of infant mortality include birth defects, preterm birth, maternal pregnancy complications, sudden infant death syndrome, and injuries, such as suffocation.
Another reason why the infant mortality rate is higher among African American babies: structural racism.
"Embedded within these persistent disparities are the ongoing effects of institutional racism—racism that began with the enslavement of Black people, was embedded in our earliest institutions, and has continued to influence policies and practices ever since," researchers say in a National Institute for Children's Health Quality report.
African American women often receive poorer quality care than white women and have increased exposure to stress throughout their lifetimes, which increases their allostatic load, which increases their risk of maternal and infant mortality.
A mother's socioeconomic status and access to quality health care and nutritious food can have a substantial effect on her baby's health, and public health experts say disparities in infant death rates often reflect broader inequalities.
Advocates say ensuring women have access to quality health care before, during and after pregnancy could help curb infant and maternal deaths and reduce health disparities.
The Center for American Progress makes recommendations, including:
screening and treating African American women at risk for preterm birth,
offering African American women tools to navigate the healthcare system,
eliminating maternity care deserts,
identifying barriers to accessing maternal mental health services,
simplifying enrollment across public benefit programs.
This list represents just a portion of ideas to help improve infant mortality rates among African American babies. Life is precious. Together, we can work to help more African American babies live to celebrate their first birthday – and thrive throughout childhood and beyond.
Learn more: