Mental Health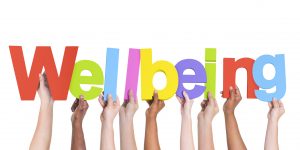 Mental health is an issue that affects all our our communities and increasingly, resources to support people affected by mental illness and substance abuse are disappearing.  Faith leaders and faith communities are often places where people turn for support, but often we don't know how to respond or be helpful.  We've listed a number of resources that we are aware of to help support that capacity of faith communities to be present for and responsive to the needs of people who are in recovery from mental illness and their families. There is hope!
Upcoming Mental Health Events
Mental Health Services Available Through Advocate Aurora Health
Support Groups
Where to call and what to do if you need help now!
Locator Tools
Mental Health Resources
Mental Health Organizations
Upcoming Mental Health Events
View it Live on Thursday, February 20 and on demand for one year. Expert panelists: Laurie Burke, PhD and Elizabeth Crunk, PhD. Length: 90 minutes
Dr. Crunk and Dr. Burke will discuss their research findings and clinical implications of the relation between adverse childhood experiences (ACEs) and complicated grief in bereaved adults and offer some recommendations for intervention. They will also provide ways to incorporate trauma assessment and intervention into bereavement settings. View the full program information sheet here.  Continuing Education: 1.5 credits available for a variety of professional boards for $9 per certificate.
March 27-29, 2020, American Islamic College, 640 W. Irving Park Road, Chicago
The the 12th Annual Muslim Mental Health Conference by the Michigan State University Department of Psychiatry brings together scholars, faith leaders, healthcare providers and researchers to examine topics related to mental health across the Muslim community. It will include keynote speakers, scholarly research presentations and panel discussions. Note that there will be parallel tracks, one for Islamic Psychology and one for General Muslim Mental Health.  Learn more and register.
Mental Health Services Available Through Advocate Aurora Health
Faith and Mental Health Specialist and Liaison Services
Mental health specialist to assist clergy in managing mental/behavioral health issues within their communities.
Monthly consultation/support call with clergy
Education and training for faith leaders and their congregations
Linkage and referrals
Partnership and collaboration
Mental Health First Aid Workshops
Mental Health First Aid (MHFA) is an exciting public education program that helps people recognize and respond to individuals experiencing signs of mental illnesses and substance use disorders. MHFA was developed to help members of the community support an individual developing a mental health problem or experiencing a mental health crisis. Read more.
Companionship Training Workshops
A three-hour course that provides an effective approach to the practice of mental health ministry through which any caring human being can reach out and help another who is distress.
Risking Connection in Faith Communities Workshops
A two-day workshop developed by the Sidran Institute to equip faith leaders (clergy and lay) to build trauma-responsive congregations. This is an interfaith approach that draws from multiple religious traditions. See more details.
For more information about these workshops and services, contact Amy McNicholas at 630-929-9103 or amy.mcnicholas@advocatehealth.com.
Support Groups
Hope for the Journey
Second Tuesday of each month, 7:00 to 8:30 p.m. Advocate Lutheran General Hospital, 1775 Dempster Street, Park Ridge, IL, 10th Floor, Sasser Room
This is a monthly faith-based support group for people affected by issues related to mental health/mental illness. It is provided by the National Alliance on Mental Illness, Cook County North Suburban (NAMI-CCNS).  Come join others to share stories of courage and challenge, patience and perseverance.  Questions? Call NAMI CCNS at 847-716-2252.
STABLE-ity Horses Heal
This non-traditional therapeutic experience allows individuals facing anxiety, depression, PTSD, grief and loss to discover the benefits of connecting with horses. Winter and spring sessions take place at Equestrian Connection, Lake Forest, IL.  For more information about this NAMI program, call 847-615-8696 or Kristin@equestrianconnection.org.
Where to call and what to do if you need help now!
SAMHSA's National Helpline – 1-800-662-HELP (4357)
SAMHSA's National Helpline is a free, confidential, 24/7, 365-day-a-year treatment referral and information service (in English and Spanish) for individuals and families facing mental and/or substance use disorders.
National Suicide Prevention Lifeline  1-800-273-8255
We can all help prevent suicide. The Lifeline provides 24/7, free and confidential support for people in distress, prevention and crisis resources for you or your loved ones, and best practices for professionals.
Bright Start Community Outreach Trauma Hotline: Chicago-based toll-free number:  833-TURN123
BSCO uses trained faith and community leaders and mental health professionals as trauma counselors to provide counseling services to those struggling with any difficult experience. Services are free and open to people of all beliefs and will only incorporate faith when requested.
Locator Tools
Locator Tool for Substance Abuse Treatment – FindTreatment.gov
The Department of Health and Human Services launched FindTreatment.gov, a new website designed to help Americans looking for substance abuse treatment locate services near them. Visitors to FindTreatment.Gov can access information on treatment options, payment and insurance, and the locations of over 13,000 state-licensed treatment facilities across the United States.
The Behavioral Health Treatment Services Locator is a confidential and anonymous source of information for persons seeking treatment facilities in the United States or U.S. Territories for substance abuse/addiction and/or mental health problems.  Find treatment anonymously and confidentially. 
Mental Health Resources
WRAP Facilitator Training
The Wellness Recovery Action Plan®, or WRAP®, is an evidence-based system that is used worldwide by people who are dealing with mental health and other kinds of health challenges, and by people who want to attain the highest possible level of wellness.  WRAP® Facilitator Training is for individuals ages 18 and older who will be facilitating WRAP® Classes. WRAP® Facilitator Training is offered twice a year in Illinois, and includes:
A single one-hour pre-training conference call for participants and their supervisors
Six, full-day (six-hour), on-site training sessions (once a week for six weeks)
One full-day (six-hour) Refresher. Learn more about facilitator trainer training.
Training Videos
Mental Health and Chaplaincy's Faith Community and Clergy Training videos are designed to help faith communities and clergy care for and support veterans and persons with emotional and mental health struggles. See links to the videos here.
A pamphlet from AdvocateAurora Faith and Health Partnerships program with quick tips about how faith communities can provide support for people in their recovery journey from mental illness. Includes a list of resources designed for faith communities.
Mental Health First Aid (MHFA) is an exciting public education program that helps people identify, understand, and respond to individuals experiencing signs of mental illnesses and substance use disorders. MHFA was developed to help members of the community support an individual developing a mental health problem or experiencing a mental health crisis. Recommended for people working with the public (nurses, teachers, public welfare workers, law enforcement, etc), as well as anyone who wants to learn more about mental health or feel more comfortable assisting someone experiencing a mental health problem.
What do Participants Learn?
This innovative 12-hour workshop teaches:
Basic knowledge of the potential risk factors and warning signs for a range of mental health problems
A 5-step action plan encompassing the skills to assess a situation, select and implement appropriate interventions, and help an individual in crisis connect with appropriate professional care
Understanding of the prevalence of various mental health disorders in the U.S. and the need for reduced stigma
Working knowledge of the appropriate professional, peer, social, and self-help resources available to help someone with a mental health problem achieve recovery
The Community Counseling Centers of Chicago provide regular trainings on Mental Health First Aid.  You can attend scheduled trainings or request a training for your community. For more information or to host a training, contact Jessica Wheeler at jessica.wheeler@c4chicago.org or call 773.765.0814.
The School of Psychology, Counseling, and Family Therapy has partnered with the Humanitarian Disaster Institute's M.A. in Humanitarian and Disaster Leadership to offer the new Trauma Certificate at the Wheaton College Graduate School. Led by Dr. Tammy Schultz and Dr. Jamie Aten, the Blanchard Chair of Humanitarian & Disaster Leadership, this nine-credit course will prepare mental health professionals to better care for those affected by traumatic events. See certificate details.
"Helping Faith-based and Community Leaders Bring Hope and Healing to Our Communities." Published by the Partnership Center for Faith and Opportunity Initiatives at the Department for Health and Human Services.
This resource, informed by faith community leaders and suicide prevention experts, aims to help equip faith leaders with the capabilities needed to prevent suicide and provide care and comfort for those afflicted by suicide.
Mental Health Organizations
IMHC is a regional interfaith coalition serving the metropolitan Chicago area that is helping congregations to support their members who are dealing with mental illness and substance abuse. The coalition includes representatives from area mental health service organizations, health care providers, national faith-based mental health programs, grassroots organizations and people in mental health recovery. The IMHC meets regularly and holds events all around the region. Contact Robert Skrocki, Communications Liaison, at  contact@interfaithmhc.org  630-802-0769 for more information.
Pathways to Promise is an interfaith technical assistance and resource center which offers liturgical and educational materials, program models, and networking information to promote a caring ministry with people with mental illness and their families.  They have tool kits like the one below, PowerPoint templates, brochures, posters. It's a great site for congregations on mental illness.
Mental Health Ministry Toolkit
The Commission on Mental Illness educates and resources parishes on the spiritual and supportive needs of persons with serious mental illnesses and their families.  They provide educational workshops, distribute bulletin inserts and pamphlets to congregations, and provide referrals and networking for people with mental illness.
They also support a great program called Faith and Fellowship, a faith-sharing program that enables parishes to effectively provide spiritual and social support for adults with mental illness. Faith and Fellowship groups consist of 10 to 15 adults including approximately equal numbers of persons with a mental illness and volunteers from local churches. They meet semi-weekly as partners in prayer and socialization. The meetings feature:
A time for prayer
A time for quietly shared activities
A time for a reflection on the meeting theme (Symbol, Life experience, Scripture, Music)
A time for Agape
For more information contact Connie Rakitan at 708-383-9276. The Commission and Faith and Fellowship are part of a larger group of Catholic ministries called Mental Illness Ministries.
Mental Health Ministries is a national organization that is a wealth of information and resources designed to help faith communities journey with people who face mental illness. MHM has produced numerous materials on suicide prevention. Find a list of resources here. Two of their most recent resources to help educate congregations about suicide:
For more information, contact Susan Gregg-Schroeder at Mental Health Ministries at sgschroed@cox.net or visit their website at www.mentalhealthministries.net.
They also have resources for congregations on mental illness–brochures, worship resources, bulletin inserts, study guides and tool kits, and videos. See their Study Guides in English and Spanish below, but go to their website for many more resources.
La Enfermedad Mental y las Familias de Fe
National Alliance on Mental Illness (NAMI) website has:
Clear, easy to understand information on mental illness
Peer support and education
Family support
Advocacy agendas
Resources for fighting stigma
You can also find local groups and chapters for your area.
SAMHSA's National Helpline – 1-800-662-HELP (4357)
SAMHSA's National Helpline is a free, confidential, 24/7, 365-day-a-year treatment referral and information service (in English and Spanish) for individuals and families facing mental and/or substance use disorders.
Reduce Shame and Stigma
One of the most important strategies for reducing shame and stigma around mental health is just talking about it.  SAMHSA offers a suite of tools and resources for setting up community conversations about mental health.
Community Conversations About Mental Health: Discussion Guide  A guide for holding a successful and productive conversation.
Information Brief. Background information about mental health issues, treatment and support.
Planning Guide.  Ideas for ways to facilitate discussions and ideas for taking next steps.
Preventing Suicide
Suicide Prevention Competencies for Faith Leaders: Supporting Life Before, During, and After a Suicidal Crisis. Supported by SAMHSA, this new resource aims to help equip leaders of all faiths with the capabilities needed to prevent suicide and provide care and comfort for those affected by suicide.
Loving Outreach to Survivors of Suicide (LOSS) is a non-denominational program that supports individuals who are grieving the loss of a loved one by suicide. LOSS offers a safe, non-judgmental environment where survivors of suicide can openly talk about feelings and experiences. We help survivors to find community, direction and resources for healing. LOSS provides:
• a warm, nurturing network of other survivors.
• education about the grieving process.
• support to help survivors regain hope and strength
Grace Alliance offers mental health resources, programs, and training for faith communities, including:
"Grace Groups," small groups for families, peers and students living with mental health challenges,
"Thrive," an in-depth step-by-step process for mental health recovery and wellness. Thrive offers a whole-health approach to building personal resilience, reducing stress and renewing life, and
free resources, including mental health guide e-books (for families and peers), live webinars, blogs, and more.
Khalil Center is a psychological and spiritual wellness center pioneering the application of traditional Islamic spiritual healing methods to modern clinical psychology. Located in Lombard, IL, Khalil Center meets the needs of Chicago area Muslims, many of whom say Islamically integrated services by a provider who shares religious values is extremely important, according to Khalil Center research.
Khalil Center offers an array of services:
counseling and therapy services, psychiatric services, psychological and cognitive assessments, pre-marital coaching, a crisis helpline and more.
educational opportunities: online courses, seminars and workshops, support groups, and research.
training opportunities: internships, externships, Muslim Mental Health Training, teacher training series, Traditional Islamically Integrated Psychotherapy and workshops.
To learn more about Khalil Center demographics, clinical data, progress and more, click here.