Health and Wellness Resources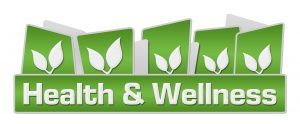 Welcome to the Health and Wellness Resources page, which shares the latest resources and programs to promote the health and well-being of people in your congregation and community. We update this page periodically to provide you with the most up-to-date information.
We welcome your submissions.  If you have a health and wellness program or resource you'd like to share, please contact Cindy Novak, Advocate Aurora Faith and Health Communications Coordinator.
Health Topics.  You can find practical tools and resources on many different health topics that you can use in your faith and health work. If there are topics that you'd like to see us add or resources that you have found to be helpful, please contact us and we will include them.
In addition, we offer bulletin inserts, program examples, health ministries resources and more on our Resources and Toolkits page.
Click on the links below to learn more about:
Flu and Immunization
Blood Donation
Children's Health
Support Groups
Senior Resources
Healthy Living
Cardiology and Neurology
Research Studies
Faith-Rooted Wellness Resources
Flu and Immunization Resources
Mobile Immunization CareVan
The Chicago CareVan is a mobile immunization clinic that provides no out-of-pocket cost to all children from birth through 18 years of age.  The clinic provides all immunizations that are recommended by the CDC, with the exception of varicella (chickenpox) vaccine. The Chicago Care Van is a public/private partnership between Chicago Department of Public Health and Blue Cross Blue Shield of Illinois.  No out of pocket cost are provided in Head Start, child care centers, schools, public housing sites, WIC centers and at community events. See the CareVan schedule and more details.
It's flu season! Get protected
Find locations where you can get a flu shot. Post this link in your newsletter or website and encourage your members to get protected from the flu. Information including Vaccines for Measles,  Why Immunize?,  Growing Up with Vaccines: What Should Parents Know? may be found on the CDC's multisource website Vaccines & Immunizations. Find extensive resources here on ways to integrate faith and health to prevent flu.  Find more information and resources on flu immunization at our  Health eNews site.
Flu prevention and immunization resources
See lifestyle prevention tips for seasonal flu, a video on how to prevent flu and Spanish-language bulletin inserts here.
See information on regional public health leaders committed to flu prevention here.
See national flu prevention resources and initiatives here.
See videos of spiritual leaders encouraging flu prevention here.
See flyers, posters and guides here.
See emergency preparedness and response resources here.
Learn more about reaching vulnerable populations with flu prevention here.
Blood Donation
Lifesource
When you donate blood you support three lives. LifeSource is a great partner for blood drives. They will come out to your congregation at no cost to you with all the equipment and supplies. All you need to do is promote it and get people there. They prefer to have at least 25 people. For more information, contact Suzanne Hammer at 847-224-9203 or shammer@itxm.org and she will get the ball rolling.
Children's Health
Children at risk during flu season
According to the CDC, children younger than five years of age – especially those younger than two-years-old – are at high risk of serious flu-related complications.  In his remarks launching the HHS Annual Flu Vaccination Campaign, HHS Secretary Azar said, "Illness occurs very quickly: 65 percent of reported flu deaths in children happen within seven days after symptom onset, 38 percent of deaths occur before being admitted to the hospital." Adding "of those children six months and older who died from the flu between 2010 and 2016, only 22 percent were fully vaccinated against flu."  Learn more on how to protect children during flu season.
Children's Health Resource Centers
Visit the Advocate Children's Hospital Children's Health Resource Center website to find trusted Health Information – perfect for Parents, Teens, and Kids. Explore the many digital resources to find diverse topics.  Looking for Health Information in other Languages? Click here:  Resources in Other Languages.  Register to use the eBooks Library.  It offers an extensive collection on a variety of health topics!  Need help finding more children's health information? Please contact Kathy Smart, MS RN CRRN, at Kathryn.Smart@aah.org or 847.723.2472.
Sibshops
Founded in 1990, the Sibling Support Project is the first national program dedicated to the life-long and ever-changing concerns of millions of brothers and sisters of people with special health, developmental, and mental health concerns.  The Sibshop program provides a peer support group for school-age kids who have a sibling with special needs. There are more than 400 Sibshops across the world, including those at Advocate Children's Hospital, Advocate Illinois Masonic Hospital and at sites in Wisconsin.
Advocate Health Care Autism Treatment Program
Advocate's Autism Treatment Program uses a unique and highly successful treatment model that focuses on helping parents learn to interact successfully with their child with autism. The center offers extensive parent training; provides therapy for the child in a variety of settings including the home and center; collaborates with the child's special education program; and adapts services to meet the unique needs of each child and their family. The program is committed to making services available to all, especially those who may not be able to afford these kinds of treatment programs.  Learn more.
Support Groups
Gilda's Club at Advocate Trinity Hospital – a free program that provides social and emotional support for anyone impacted by cancer – offers free bi-weekly cancer support programming in February and March.  T'ai Chi takes place at 5:30-6:30 p.m.  on Feb. 13 and March 12, and a Cancer Networking Group takes place from 5:30-6:30 p.m. on Feb. 27 and March 26, at Advocate Trinity Hospital Tri-Room, 2320 E. 93rd Street, Chicago. For more information, call 312.464.9900.  See more details.
Support Groups at Christ Medical Center, Oak Lawn, IL
Amputee Support Group
Fourth Monday of every month,  5:00-7:00 p.m., Christ Medical Center Outpatient Pavilion, Community Room A&B.  Free Valet Parking. Join our free amputee support group led by an amputee, vascular nurse practitioner, certified occupational therapist. To register email: cmc-amputeesupport@advocatehealth.com.
Brain Injury Support Group
First Thursday of each month, 5:30- 7:00 pm., Christ Medical Center Outpatient Pavilion Room 7142 on the 7th floor. Free Valet Parking. Join our free monthly brain injury support group led by certified physical therapists, occupational therapists, and speech therapists trained in the treatment of individuals with brain injuries. For more information, please contact the Brain Injury Committee at 708.684.1801.
Diabetes Support Group
First Thursday of each month, 10-11:30am., Christ Medical Center Outpatient Pavilion, Community Room A.  Free Valet Parking. Join our free monthly diabetes support group led by diabetes educators. Call 708-684-5301 or 708-684-5182 for questions and to register.
Senior Resources
Advocate Health Care offers easy ways to help you understand and choose the Medicare plan that's best for you. These resources can help if you are:
Turning 65 at any point within the next 6 months
65 or older and working past traditional retirement age
Losing your retirement health benefits soon
CaptionCall is a phone made for people with hearing loss who have difficulty using the phone. The captioning phone acts like captioned television. Captions of what the other person is saying scroll while they talk so they can better understand the conversation.
Healthy Living
Indoor Winter Farmers Markets
Support local farmers and help address food access issues by shopping at Faith in Place indoor Winter Farmers Markets at houses of worship across Illinois. See the schedule and save the date for the ones near you!
Integrative Health Coaching
Available through Aurora Integrative Medicine, Milwaukee. Participants work one-on-one with a licensed Integrative Health Coach to achieve their health goals. This personalized program can help participants live a healthier life, improve a chronic condition, get a better night's sleep, find ways to relieve stress and make different food choices. See details.
Health Literacy: Community Conversations about Health/Charlas de Salud
Every Tuesday, 4:50 to 5:30 p.m., Erie Family Health Center, 2323 Grand Avenue, Waukegan. Mano a Mano is partnering with Erie HealthReach Clinic in Waukegan to provide free health education classes in Spanish to interested community members. Participants even get to try out some delicious (and healthy) recipes in Erie's instructional kitchen. Open to all community members.  For more information, call Mano a Mano Family Resource Center at 847-201-1521 or contact Astrid Martinez, Program Manager at amartinez@mamfrc.org.
Cardiology and Neurology
Advocate Lutheran General Hospital's South Asian Cardiovascular Center
The South Asian Cardiovascular Center at Advocate Lutheran General Hospital is the first center of its kind in the Midwest designed to serve the South Asian community through a unique combination of community outreach, culturally sensitive advanced clinical services, and research. The Center has released a  25-video series that provides heart healthy recipes and encourages sound lifestyle choices. See details of the Center's medical services.
Stroke Risk Assessment
Up to 80 percent of strokes are preventable, and many of the risk factors are controllable. Take Advocate Aurora Health's online Stroke Risk Assessment to estimate your chance of experiencing one and learn about the ways you could minimize it.
Research Studies
Raising Awareness of Diabetes Prevention in Communities – research study
This is an opportunity to take part in a training program to help you learn about and raise awareness of diabetes prevention in communities. The research is evaluating the effectiveness of the training program. Participants must be:
A community member focused on health related outreach and awareness
Adult (18-65 years old)
Female
Of African American/Black/African ancestry
Getting less than 150 minutes of weekly physical activity or overweight
Study location is UIC College of Nursing. Participants receive the following for taking part in the study: Program materials and up to $150 for completing full pre- and post-program evaluation. Please call Dr. Laurie Quinn at 312-996-7906 for more information. Download the flyer.
Faith-Rooted Wellness Resources
Weekly Words of Wellness e-newsletter distributed by Living Compass Wellness Initiative whose mission is "Outfitting individuals, families, congregations, and organizations with tools and training for the journey toward wellness and wholeness."  Subscribe here.