COVID-19 Resources in Wisconsin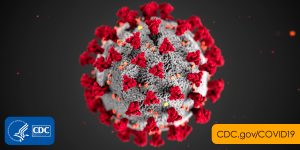 The spread of COVID-19 is a rapidly evolving situation. Continue to check the
CDC website
for up-to-date information and guidance.
For the most current information about COVID-19, please follow CDC on social media and sign up for the newsletter  to receive weekly emails about the COVID-19 outbreak.
I am interested in resources on resiliency, health and well-being, including breathing exercises, meditation resources and online workouts. Click
here
.
I am interested in resources to help me and my family, including information on educational resources for my kids, childcare and social services.
Click here.
I am interested in webinars that address COVID-19.
Click here
.
I am experiencing stress and anxiety. I would like to talk with someone or find out more about mental health resources.
Click here
.
I am interested in resources on safely reopening, livestream worship services, online sermons, prayers, blessings and other religious and spiritual resources.
Click here
.
I am a faith leader and need resources to support my ministry during the COVID-19 pandemic. Click here.
Funeral Resources
There have been questions about the safety of holding funerals. With the rapidly changing guidance about physical distancing and many communities implementing "shelter in place" orders, holding funerals will be more difficult. The National Funeral Directors Association has regularly updated information regarding funerals and burials.
The Order of the Good Death also published information based on the CDC guidelines and other official, trusted sources. Find their materials here.