COVID-19 Resources in Illinois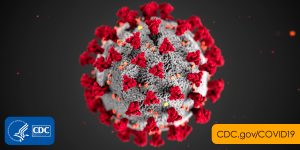 The situation with COVID-19 continues to rapidly evolve with more cases being identified in the U.S. and evidence of person-to-person spread.
Stay up to date on the latest developments on COVID-19, by visiting the Advocate Aurora Health COVID-19 Resource Center, which provides a COVID-19 Symptom Checker, information on ways you can help, prevention tips and other resources to keep you and your community informed.
The Advocate Aurora Health COVID-19 Hotline – 1-866-443-2584 – is for anyone who is experiencing COVID-19 symptoms or has been exposed to someone who has the virus. An Advocate Aurora Health team member will advise them on the best way to proceed with care.
The Centers for Disease Control and Prevention website provides reliable COVID-19 information, including COVID-19 Fact Sheets, Preventing COVID-19 Spread in Communities and Coronavirus Disease 2019 Managing Anxiety and Stress.
For the most current information about COVID-19, please follow CDC on social media and sign up for the newsletter to receive weekly emails about the COVID-19 outbreak.
Advocate Aurora Health Flyers and Graphics to Share:
Resiliency Resources
I am interested in resources on resiliency, health and well-being, including breathing exercises, meditation resources and online workouts. Click here.
Funeral and Bereavement Resources
My loved one has passed away and I would like information on holding funerals during the COVID-19 pandemic, as well as bereavement resources. Click here.
Resources to help me, my family and community
I am worried about my neighbors and my family far away. Click here.
I  am interested in resources to help me and my family, including information on educational resources for my kids, childcare and social services. Click here.
I am interested in webinars that address COVID-19. Click here.
Mental Health Resources
I am experiencing stress and anxiety. I would like to talk with someone or find out more about mental health resources. Click here.
Religious and Spiritual Resources
I am interested in resources on safely reopening, livestream worship services, online sermons, prayers, blessings and other religious and spiritual resources. Click here.
I am a faith leader and need resources to support my ministry during the COVID-19 pandemic. Click here.