The South Chicago Community is a Finalist for $10 million Prize – Attend Feb. 29 Event to Learn More!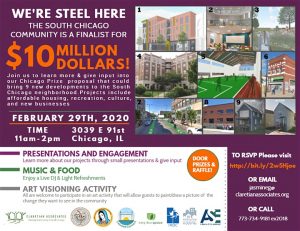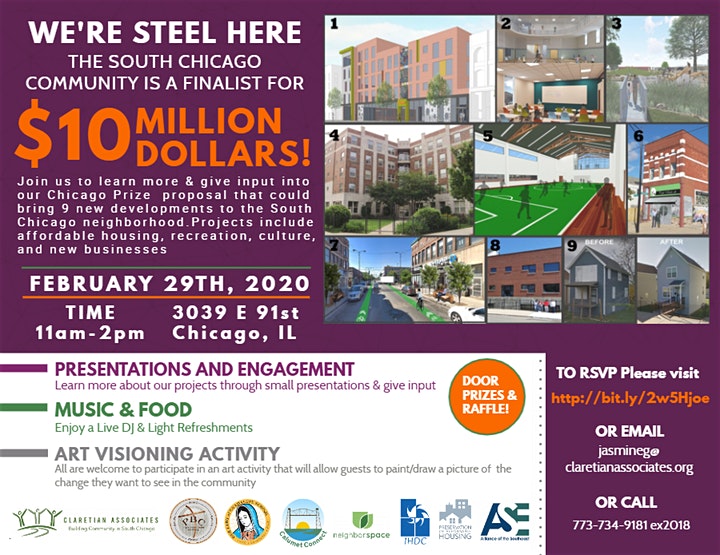 All are invited to learn more and give input on a Chicago Prize proposal that could bring nine new developments to the South Chicago neighborhood.Projects include affordable housing, recreation, culture, and new businesses.
February 29
11:00 a.m.-2:00 p.m.
3039 E. 91st Street, Chicago