How Play in Nature Feeds Our Spirits and Improves Health

How Play in Nature Feeds our Spirits and Improves Health
by Jessica Palys
French Jesuit and scientist Pierre Tielhard de Chardin once said, "Joy is the infallible sign of the presence of God." But busy lives and faithful devotion tend towards seriousness and stress rather than the playfulness that opens us up to easy laughter and gratitude. Recent science suggests there is a simple remedy to the impact of chronic stress on our bodies: to go outdoors. Time spent in nature shows positive physical changes that, collectively, make it easier for us to experience joy.
Stress is the body's response to threat. It triggers responses in the nervous system, the endocrine (hormonal) system, and the immune system. Biologically, these responses allow us to survive a threatening situation with surprising strength, mental acuity, and physical endurance through pain. But chronic stress causes excess wear and tear and even permanent change to our bodies. Chronic stress occurs when we are enmeshed in challenging, stagnant, situations, such as struggling through poverty, illness, feeling unsafe, racial oppression, or processing trauma. While our long-term goal must address the social systems that contribute to these stresses, we are learning that spending time in nature causes a drastic reduction in all three of the systems in our bodies that are affected by stress—the nervous, endocrine and immune systems. But how?
"We have known for a while that nature has psychological and physical benefits," said Dr. Theresa Horton at The Center for Faith and Community Health Transformation's workshop, Connecting Nature, Faith and Health, held at the Forest Preserves of Cook County's Thatcher Woods in January. "Other researchers have documented the benefits of nature. What I wanted to learn was how it works."
Dr. Horton, an ecological physiologist and endocrinologist with the Laboratory for Human Biology Research at Northwestern University, recently began investigating the mechanisms by which exposure to nature and green space enhance human health and wellbeing. After spending time in nature, researchers have measured positive improvements in anger, confusion, depression, fatigue, tension and vigor in participants. A field trip or hike in a nearby forest is not only good for body and soul, it also results in increased social interaction and a reduction in incivilities. Scientists are now striving to find the underlying mechanism for these changes, some of which can be described as truly religious in nature.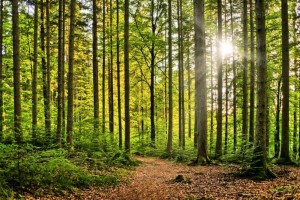 "We are restored because nature is so awe-inspiring," says Horton. There are few places in our everyday life that can remind us of the awe-inspiring power of God. Spirituality and science intermingle in wonder at the impact nature has on our senses and psyches. But it comes down to the same thing: opening our vision to wider horizons in a single moment.
"We are constantly bombarded with messages and the need to filter, to focus, to concentrate, to shut out noise. Our neural pathways become exhausted. But nature is so big, so complex, so attention-grabbing that we become immersed in it! Then we can truly relax. That break allows our neural pathways to reset – and we are restored."
This is similar to how spiritual practice functions for our bodies. When we contemplate scripture, or when we pray and sing, or when we gather in community with other people, we are disrupting the stress pathways and allowing our bodies, minds, and spirits to reset. Often nature and spirit combine. Many of the images and symbols in our sacred scriptures and traditions are from nature.
Nature restores our attention level, and also helps us feel safe. Horton says, "Having familiarity with a landscape can provide a sense of security, and our natural attachment and comfort level with trees and bushes helps to reduce stress." Somehow nature helps us to experience a spiritual connection that is deep and refreshing. Once we feel refreshed and safe, joyfulness and playfulness follow.
We are fortunate in the metropolitan Chicago area to have abundant resources for exploring nature. The Forest Preserves of Cook County protects over 69,000 acres of green space in 22 dedicated nature preserves scattered throughout Chicagoland. These include woodlands, tallgrass prairies and wetlands; waterways available for canoeing, kayaking and bird watching; 300 miles of trails and, for the first time ever, camping facilities and gear available to the public at very affordable rates. There are also 6 nature centers and tons of environmental education programming available. The Forest Preserves are incredible, yet underutilized, assets in our community – and both science and faith show us we need more of it!
The opportunity for faith leaders to minister to their congregation through play in nature is at your fingertips in the Chicago area. Elder trips featuring devotionals and meditations can help process the seasons of life. A day retreat could reinvigorate a staff strategy meeting. Youth may find enjoyment in nature for their first time ever during a youth camp overnight outing. The potential is endless and the destination is convenient.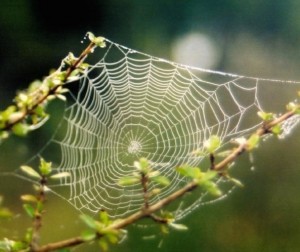 The Center has created an interfaith guide called Connecting Nature Faith and Health for inspiration and activity ideas. Spending time in nature is an ideal way to contemplate the Source of life, our Interconnectedness, our Migration through the Seasons of our lives, and the Vastness of the Universe. Download to find stories, reflection questions, activities, and sacred texts pulled from multiple traditions. And visit our website to find even more resources for connecting nature, faith and health.